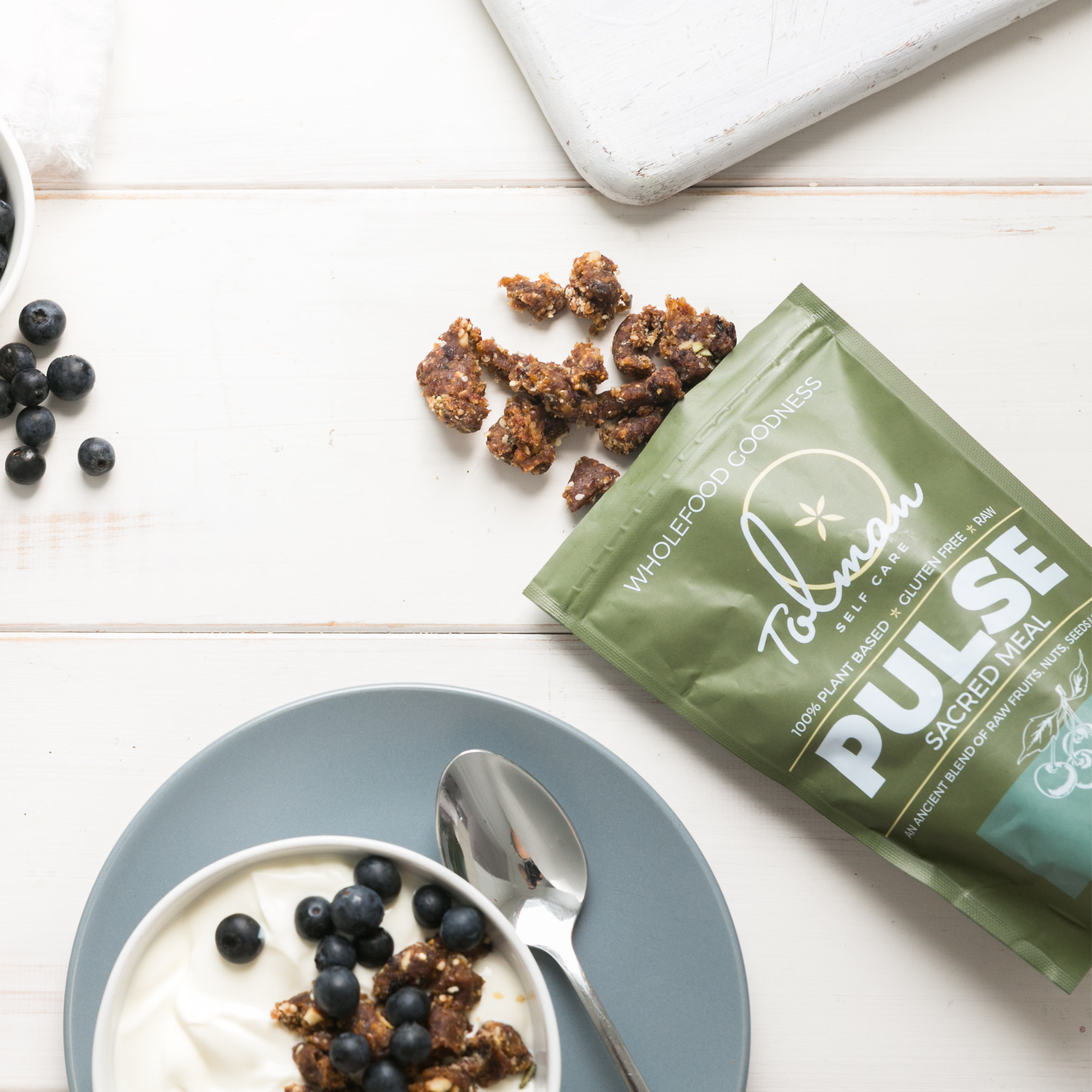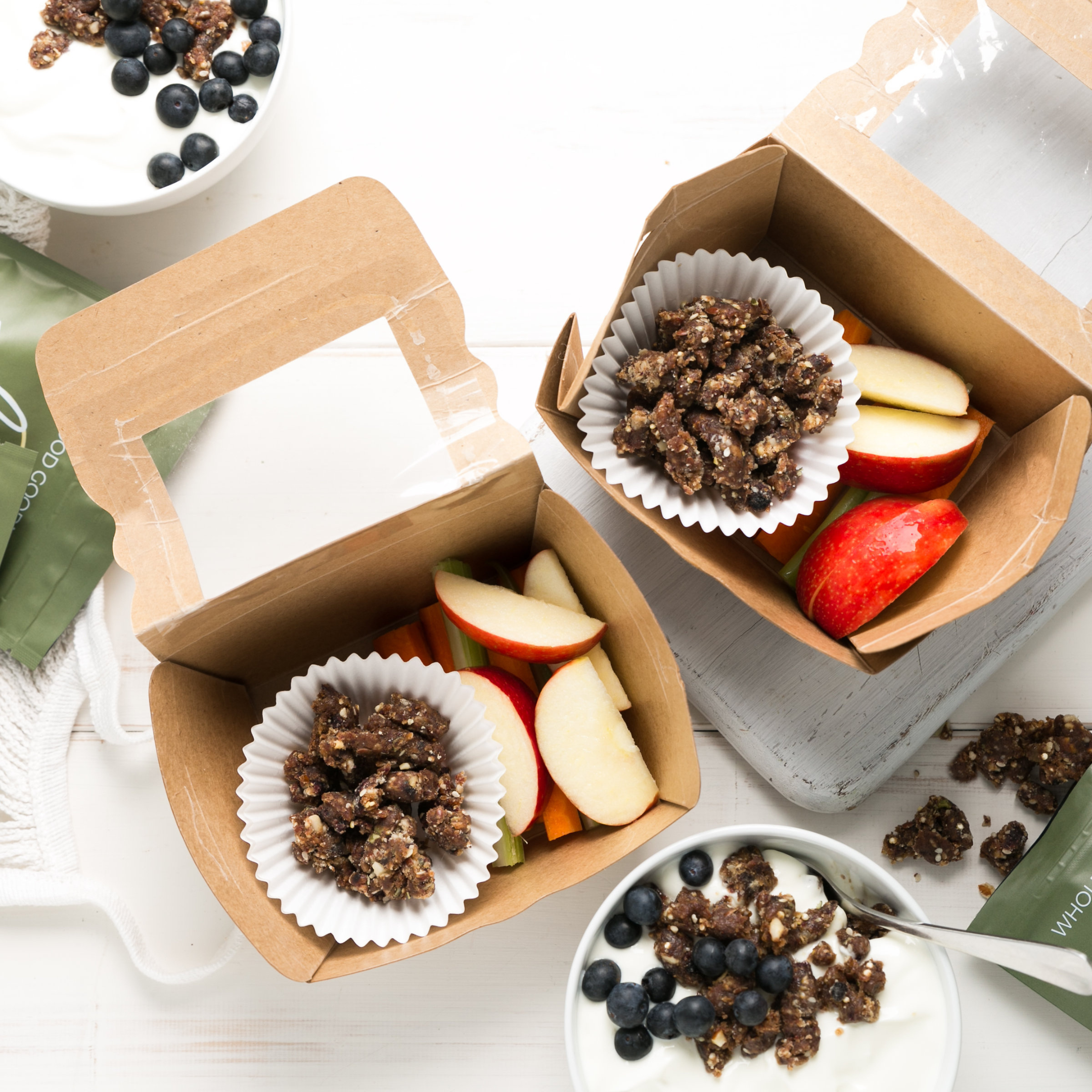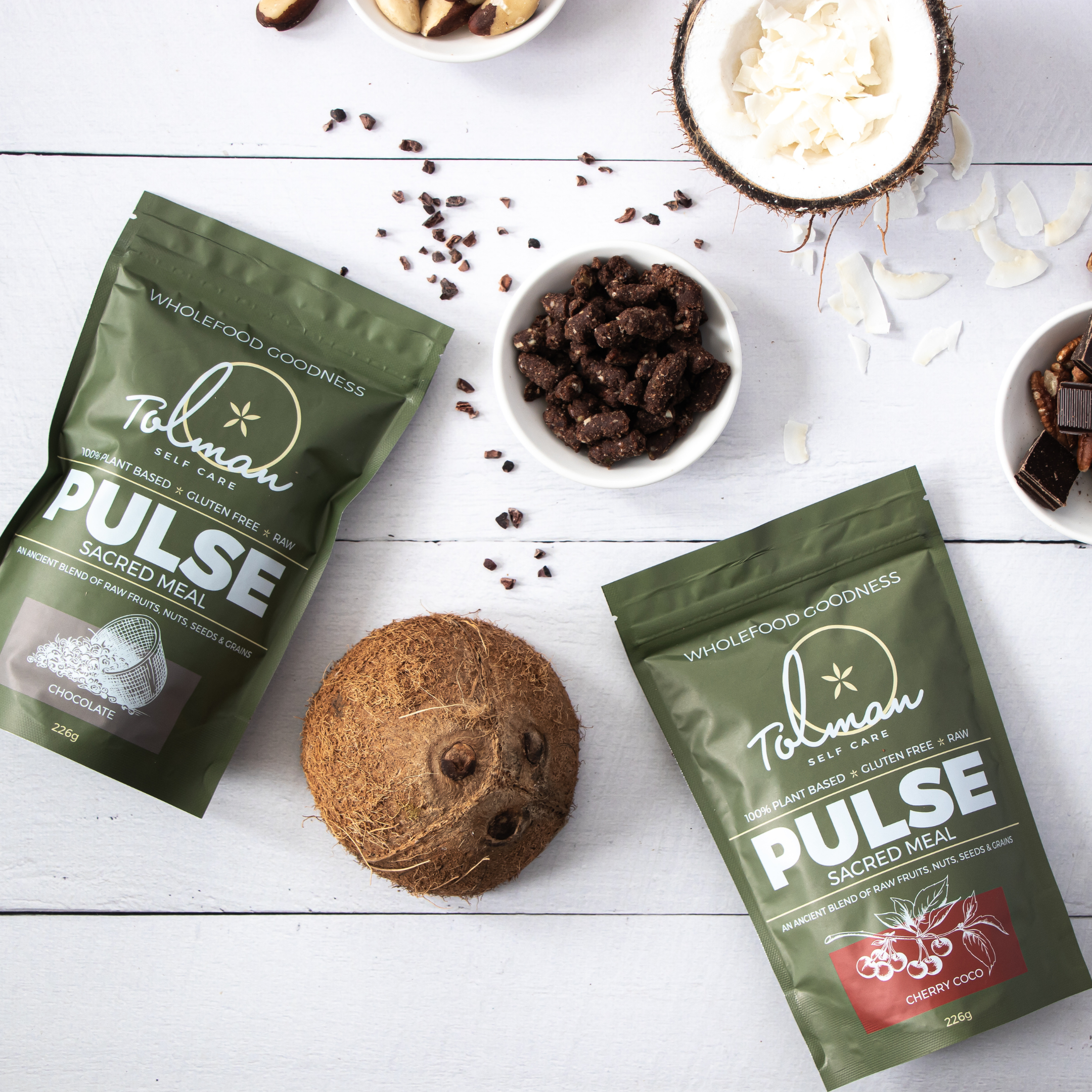 Twenty Eight Packs of Pulse (28 x 226g Packs) Sacred Meal
The Twenty Eight Packs of Pulse is a great way to experience all seven varieties of pulse sacred meal!
Stock up and SAVE on your perfect, raw snack food, or incorporate Pulse into a detox adventure or program.
This pack includes a mix of twenty-eight 226 gram packs of all available Pulse flavours: Original, Mango, Chocolate, Cherry Coco, Tropical, Blueberry & Cranberry.
If you're already a fan of Pulse and have specific favourites, you can also specify any combination of flavours you'd like to make up your 28 packs in the notes box above.
Product Info
Pulse is a complete raw wholefood, perfect as a nourishing snack, satisfying meal replacement or as part of a detox cleanse!
Enjoy Pulse as a delicious raw snack in your car, office, as a pre or post workout food or whenever you're on the go!
If you're ready for a complete body and mind overhaul, try the 28 Day Pulse Adventure, by snacking on nothing but Pulse and water for up to 28 days.
You can also include Pulse as part of a detox program, where you incorporate a variety of raw fruits, vegetables and fresh juices.
Pulse is:
100% Raw Plant Food
Gluten Free
Vegan
Nothing Artificial
Handcrafted
Australian made
*Please note, we are updating our product packaging, and while there might be slight variations from what you see on our website, rest assured that the product itself remains unchanged.
Benefits
Relieves Cravings
Assists Weight Loss
Mental Clarity
Improves Digestion
Boosts Energy
Clearer Skin
Better Sleep
Shinier Hair
Stronger Nails
Use
Kick-start your morning off with Pulse, as a complete breakfast or mid-morning snack food.
Or take it with you to nibble on throughout your day, whenever you feel hungry. You can have it pre-workout as a boost or post-workout for recovery. You can enjoy it as a snack between meals.
Depending on your intentions there are 2 levels to choose from when undertaking your 28 Day Adventure:
Level 1 - Go Hard!
Graze on Pulse in small pinches, consistently throughout the day, consuming up to one bag per person per day. Whilst you are incorporating pulse into your diet, please refrain from coffee or caffeine products and start to notice how you feel when you eat this food compared to your other meals. Become aware of what your body is telling you - it is after all the most intelligent thing you will ever own so listen to it.
Only Pulse is to be consumed on this level - No other food is taken, and no beverage other than clean fresh water, with salt or lemon added if desired.
Level 2 - Take it easy...
Snack on Pulse consistently throughout the day and make each bag last the entire day. You can also eat other 'raw' foods throughout the Adventure.
Snack on fruit, green salads (olive oil & lemon for dressing), vegetables and seeds etc but try not to eat any cooked or processed food.
Important Note: Keep Pulse sealed airtight in a cool, dry place. Whilst all care has been taken in preparation, Pulse is a handcrafted wholefood product which needs to be chewed carefully as some nutshell or date pip fragments may remain. 6-8 month best before date on Pulse.
Ingredients
Original + Blueberry/Cranberry/CherryCoco/Chocolate/Mango

Dates
Buckwheat
Raisins
Prunes
Sunflower Seeds
Pumpkin Seeds
Sesame Seeds
Figs
Almonds
Cashews
Pecans
Walnuts
Hazelnuts
Brazil Nuts
Quinoa
Flax Seeds
Grapeseed Oil
Walnut Oil
Sea Salt
Beetroot Powder
Blueberries (Blueberry Pulse)
Cranberries (Cranberry Pulse)
Mango (Mango Pulse)
Raw Cacao, Coconut & Dried Cherries (Cherry Coco Pulse)
Raw Cacao (Chocolate Pulse)
Tropical Pulse

Macadamia Nuts
Cashews
Walnuts
Pecans
Brazil Nuts
Almonds
Coconut
Dried Mango
Dried Papaya
Dried Pineapple
Golden Raisins
Organic Orange Oil
Net Weight Pulse: 226g (per bag)
Nutritional Info
Video
Twenty Eight Packs of Pulse (28 x 226g Packs) Sacred Meal
FAQ
What ingredients do you use in your personal care and wholefood products?
Essential Self Care is a pioneer in nature-made products. Ingredients are locally sourced where possible. For a detailed description of the ingredients in each product we offer, please review the individual product description.
Do you have a rewards program?
Yes, we sure do!

Self Care Dollars is our loyalty rewards program for our valued Essential Self Care customers.
The program rewards you by automatically earning you dollars (points) every time you place an order for signature products in our store. You can then redeem points for a future purchase once you have accumulated enough Self Care Dollars in your account.

We have lots of information on how our rewards program works here.
What are your most popular products?
As a family owned and operated team, we have worked tirelesly over the years to create a range of very popular self-care products we believe every home should always have on hand.

These popular products can be found in our Signature Collection.
I'm not sure if a product is suitable, can you help me?
We have an enormous customer review section on our website where you'll find REAL reviews from REAL people. This is a great way to see feedback from others memebers of our community and can help you determine if a product is up your alley.

Alternatively, we do our best to provide lots of detail in the product descriptions on our website with product usage reccomendations, ingredients and more.

If you have further enquries, please feel free to reach out to our friendly team and we'll do our best to help.
Shipping
Australian Orders
For deliveries within Australia, parcels are shipped with Aramex and Australia Post, depending on whether the address is local, remote or listed as a PO Box. Shipping is $9.90 for Australian orders below $199. It is FREE for orders over $199.
We also offer express shipping as an optional service when you reach the checkout. For more info, please click here.
International Orders
For international deliveries, parcels are shipped with Australia Post International.

We offer FREE international shipping for international orders over $500.

For international orders less than $500, shipping charges vary and are calculated at check out by Australia Post delivery rates based on parcel weight. For more info, please click here.

More Info
Family Owned & Operated
We're an Australian small-business that believes in the power of self care as a foundation for everyday health and wellbeing. When you shop with us, you're supporting our local family business - Thank you!
Save Time & Shop With Our App
Enjoy our quick and easy checkout system by placing your order via our app (now, or next time)! Keep track of past orders, receive limited time offers plus so much more! Available on iphone and ipad only at this time.
Save $15 OFF First Order
To receive $15 off your first order and to receive our free weekly blog content and special product offers, simply join our community via the opt in at the bottom of this page.
Natural Solutions
For the whole family.
We strive to make your everyday cleaner and easier.
Quality Products
To support your self-care journey.
Meticulous when it comes to the quality and integrity of both our products and brand partners we have available in our store, we will never compromise on efficacy, safety or ethics.