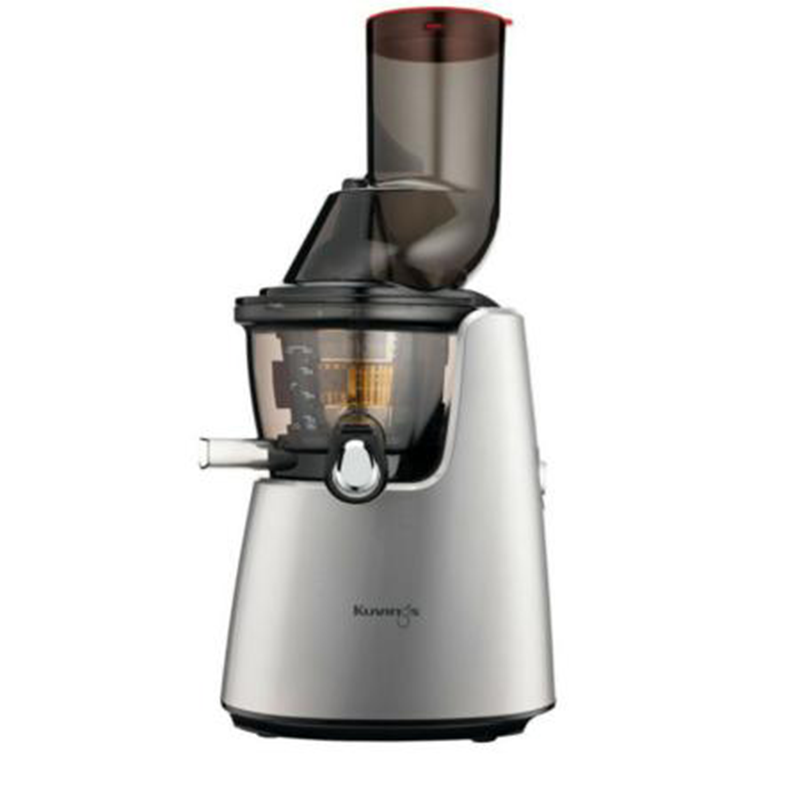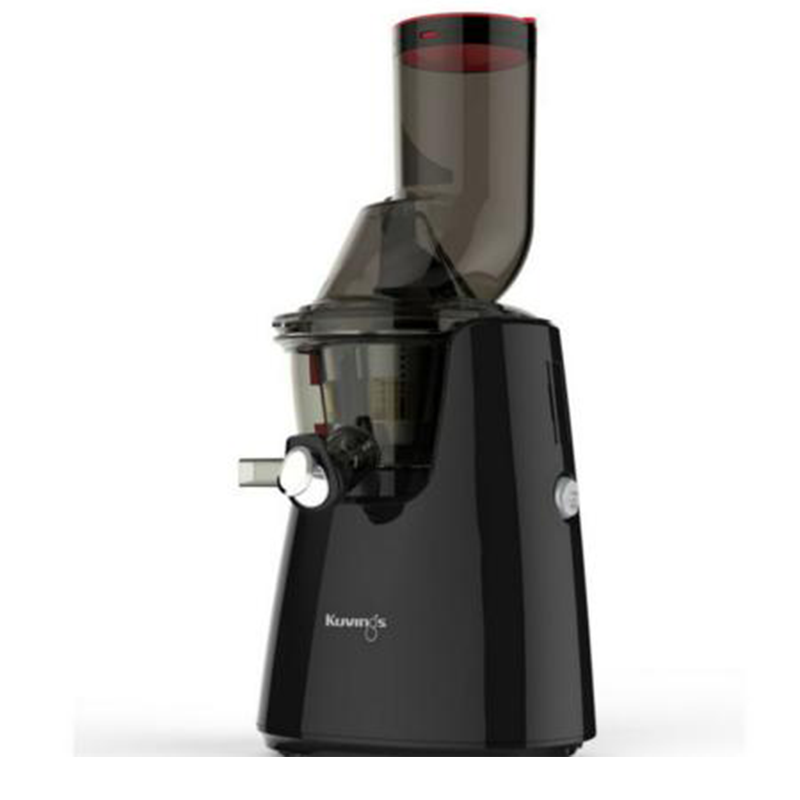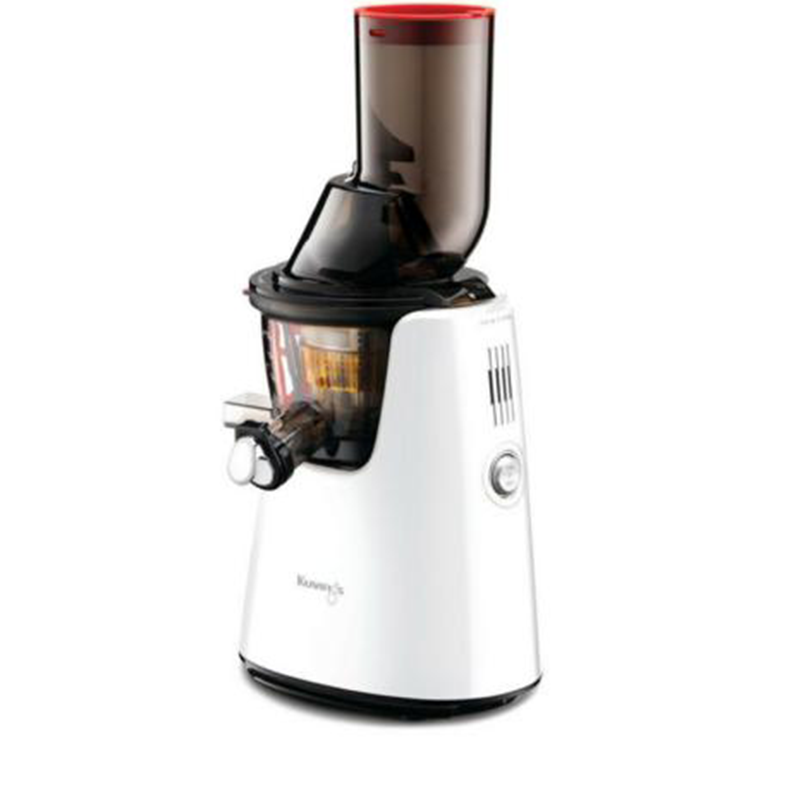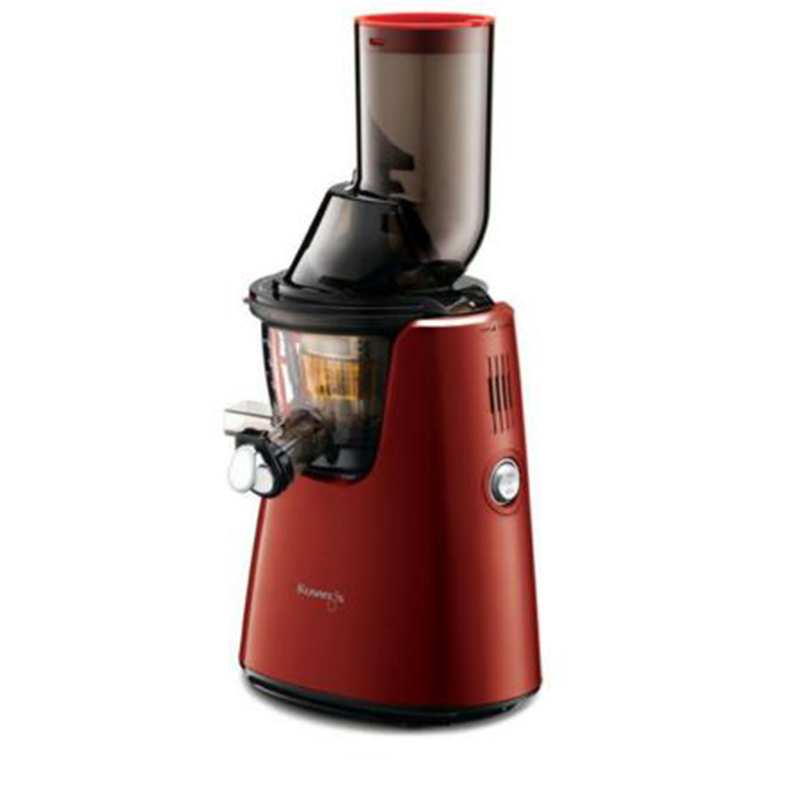 Kuvings Elite C7000 Cold Pressed Professional Juicer
Not available for shipment outside of Australia
This unique juicer can make a glass of fresh juice in seconds without the drawbacks of high-speed and slow juicers like destroying important enzymes. Compared to other slow juicers, the Kuvings produces a richer juice, full of more nutrition.
This product cannot be express shipped. 
Product Info
Upgraded Juicing Screw & Juicing Bowl
76mm-wide feeding tube accommodating whole ingredients
3 in 1 Multi Juicer (Juicer, Sorbet Maker & Smoothie Maker)
Slow-squeezing juice extractor
Clean and convenient Smart Cap
A rotating cleaning brush for easier cleaning
Cooling system to prevent overheating
Safety-lock System
Eco-friendly and BPA-free components
Low-noise design
Upgraded Ultem screw for best juice extraction
Unlike the existing screw, the deep hole at the bottom reduces pulp in the extract and makes more juice. The new screw not only strongly squeezes whole ingredients but discharges pulp in the drum smoothly in order to increase the amount of juice.
Juicing Bowl makes cleaning easier
The all-in-one bottom of the Juicing Bowl enables easier cleaning and assembling. You don't need to separate silicone rings or open press silicone for cleaning anymore; it also prevents juice leaking when not fit completely
Upgraded Smart cap with a sophisticated design
The Smart Cap with a handle made of chrome now has a good grip and improved design for users' convenience. With this practical juice cap, you can make healthier and clearer natural juice
Learn more in the blog: Fruit & Vegetable Juicing: What You Should Know
What's Included
1x Kuvings Elite C7000 Cold Press Juicer
EXCLUSIVE TOLMAN SELF CARE BONUS: $200 worth of FREE accessories!
4 Juicing Glass Bottles
1 Large Ceramic Knife 
Smoothie & Sorbet Maker
'A Foodie's Guide to Juice Fasting' Book
1 Anti-Bacterial Chopping Board
Cold Pressed Benefits
Drinking Cold Press Fruit Juice will increase your energy levels and Cold Press Vegetable Juice is essential to regenerate the cells in your body.
67% of all nutrients and enzymes are absorbed into your blood within 15 minutes when you drink cold press juice from a Slow Juicer compared to 17% when you eat raw fruit and vegetables.
The many benefits of cold-pressing your juices…

Whipping up a vegetable and fruit juice in the morning is a great way to get all your vitamins and nutrients for the day.

The most beneficial factor of a cold press juicer is the way it gently presses fruits and vegetables rather than high-speed grinding and chewing. Cold pressing your fruit and vegetables helps keep the nutrients and enzymes intact and alive. These valuable enzymes transform the juice into a liquid that helps your digestion; assisting the body to absorb the nutrients, effectively boosting your energy level and immune system, and can also assist in healing your cells for good health – especially when drinking green vegetable juice!

This means no more oxidized, brown, separation in your juice!
Kuvings Advantage
The wider feeding tube, enough to accommodate an entire apple, makes extraction simpler and more convenient. It also minimizes loss of natural color, taste, and nutrients of ingredients by reducing exposure to the air.
3 in 1 Multi Juicer
The product can be widely used for making juice as well as ice cream and smoothies. Replace the juice strainer with a blank strainer for ice cream and with a smoothie strainer for soft smoothies.
Juice Quality
The patented J.M.C.S (Juicer Module Comprising System) enables balanced extraction of fruit flesh and juice. By minimizing layering, fresher and richer juice can be produced.
Clean Up
After juicing you can easily clean up trace residues in the juice strainer. Put the rotating cleaning brush and the juice strainer together and twist them against each other.
Quiet
Using its built-in low-noise design, with a slow-rotating, special deceleration motor, the product generates less noise and vibration.
Convenient
The Smart Cap enables easy cleaning after continuous juicing and prevents leaking while pouring juice in a glass. Moreover, it helps more than two kinds of ingredients mix together for richer and various customized juices.
Useful
Translucent hopper allows you to see an entire apple being juiced.
Safety
The product is made with safe and reliable materials; the extracting container with BPA-free Tritan, and the juice strainer and the screw with strong and safe Ultem.
More
Luxury Sleek Design
Whole Slow Juicer
Easy assembly
Easy Clean
Quiet
Clean fine smooth Juice
Smoothie and Sorbet Accessories
20 year warranty on the motor and 5 years on parts
Kuvings Elite C7000 Cold Pressed Professional Juicer
FAQ
What ingredients do you use in your personal care and wholefood products?
Essential Self Care is a pioneer in nature-made products. Ingredients are locally sourced where possible. For a detailed description of the ingredients in each product we offer, please review the individual product description.
Do you have a rewards program?
Yes, we sure do!

Self Care Dollars is our loyalty rewards program for our valued Essential Self Care customers.
The program rewards you by automatically earning you dollars (points) every time you place an order for signature products in our store. You can then redeem points for a future purchase once you have accumulated enough Self Care Dollars in your account.

We have lots of information on how our rewards program works here.
What are your most popular products?
As a family owned and operated team, we have worked tirelesly over the years to create a range of very popular self-care products we believe every home should always have on hand.

These popular products can be found in our Signature Collection.
I'm not sure if a product is suitable, can you help me?
We have an enormous customer review section on our website where you'll find REAL reviews from REAL people. This is a great way to see feedback from others memebers of our community and can help you determine if a product is up your alley.

Alternatively, we do our best to provide lots of detail in the product descriptions on our website with product usage reccomendations, ingredients and more.

If you have further enquries, please feel free to reach out to our friendly team and we'll do our best to help.
Shipping
Australian Orders
For deliveries within Australia, parcels are shipped with Aramex and Australia Post, depending on whether the address is local, remote or listed as a PO Box. Shipping is $9.90 for Australian orders below $199. It is FREE for orders over $199.
We also offer express shipping as an optional service when you reach the checkout. For more info, please click here.
International Orders
For international deliveries, parcels are shipped with Australia Post International.

We offer FREE international shipping for international orders over $500.

For international orders less than $500, shipping charges vary and are calculated at check out by Australia Post delivery rates based on parcel weight. For more info, please click here.

More Info
Family Owned & Operated
We're an Australian small-business that believes in the power of self care as a foundation for everyday health and wellbeing. When you shop with us, you're supporting our local family business - Thank you!
Save Time & Shop With Our App
Enjoy our quick and easy checkout system by placing your order via our app (now, or next time)! Keep track of past orders, receive limited time offers plus so much more! Available on iphone and ipad only at this time.
Save $15 OFF First Order
To receive $15 off your first order and to receive our free weekly blog content and special product offers, simply join our community via the opt in at the bottom of this page.
Natural Solutions
For the whole family.
We strive to make your everyday cleaner and easier.
Quality Products
To support your self-care journey.
Meticulous when it comes to the quality and integrity of both our products and brand partners we have available in our store, we will never compromise on efficacy, safety or ethics.